Measure what is measurable,
and make measurable
what is not so.

GOAL
A light-dosimeter that records the individual light exposure for relevant groups of people by tracking not only the amount of light over time, but also its composition. A broad research community shall use this enabler device in future studies. Research findings can be used to increase awareness of the influence of light in society, i.e. daylight and artificial light, to support positive and to prevent negative developments.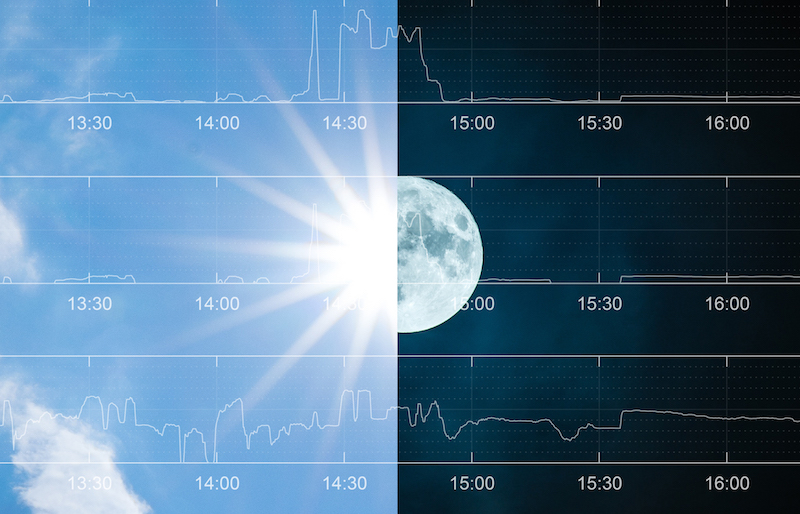 background
In addition to emotional and visual responses, light triggers non-visual responses and is closely linked to our health and wellbeing. Due to societal, demographic and technological changes, we no longer follow the natural light/dark cycle, but live in a 24-hour society. Whereas attempts have been made to study the connection between light exposure and human circadian entrainment, the currently available tools leave room for improvement. The Velux Foundation kindly granted funds for a three-year project (Project No. 1134) to address this limitation. In early 2018, work started to enhance a previously developed device to account for the latest advances in sensor technology and to improve its design and user friendliness.
TEAM
An interdisciplinary team from the Lucerne School of Engineering and Architecture, combining knowledge in light and lighting, electronics, product design, information technology and project management, are co-developing the light-dosimeter with the following partners
current members
IGE -Institute for Building Technology and Energy
CCE - Competence Center Electronics
former members
Justin Rüssli-Kueh
David Huwyler
Stefan Ineichen
contact
Lucerne University of Applied Sciences
Engineering and Architecture
Institute for Building Technology and Energy

Technikumstrasse 21
6048 Horw
Switzerland
e-mail: licht@hslu.ch
phone: +41 41 349 33 11

Contact person:
Janine Stampfli
e-mail: janine.stampfli@hslu.ch
phone: +41 41 349 35 75
news
EUROSHNET, 12. June 2019, Dresden, Germany
Presentation by Reto Häfliger in cooperation with Anna Dammann from Commission for Occupational Health and Safety and Standardization (KAN)

"Light dosimeter - recording an individual's light history"
LICHT 2018, 11. September 2018, Davos, Switzerland
Presentation by Prof. Björn Schrader

"Light Dosimeter 2.0"
LIGHT & BUILDING 2018, 22. March 2018, Frankfurt am Main, Germany
Presentation by Prof. Björn Schrader

"Light Dosimeter"